For our LGBTQ+ Boat Charters
We specialize in charters for the gay, lesbian and transgender community!
My charters cater to all. All are welcome, and all are family.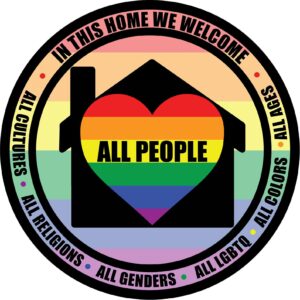 Yacht Charters for the Gay, Lesbian, Bisexual, Transgender and all in Tampa & St. Petersburg Florida
We accept all on our charters and offer a unique and diverse experience. We welcome all regardless of race, religion, or sexual orientation. Book a charter, a wedding, a romantic tour, whatever your boat charter needs are, we will provide you with a memorable experience.
It's a bit cliche, but this was my late mom's favorite saying. She taught it to me when I was young and I have lived it my entire life.
Welcome aboard, get ready to live, love and laugh…
With Frisco Venture Charters you are family
Live the dream, welcome aboard and welcome to our family, we're glad you are here. Stay awhile and relax!