Register for a Course or Experience
Somewhere, beyond the sea...
Captain Jacques is also an amateur chef, cheesemaker and wine connoisseur. In addition to his classy "Where you are Ohana" boat charters and Jet Ski rentals, Chef Jamie is launching a series of classes and experiences for people of all ages. Have you ever wanted to learn to make cheese or authentic Spanish Paella. Have you ever wanted to learn about wines? Sign up today for one of our classes and experiences. The schedule is below, choose the data and time and experience you want and let Captain Jacques handle the rest!
Courses/Experiences Dates & Times
Cheesemaking 101: Join Chef and Captain Jacques for a two day weekend class in cheesemaking. Learn to make 15 minute Mozzarella, Ricotta, and Chèvre. Held over two days 8AM-3PM Saturday and Sunday. At the end of the class you can purchase your own basic cheesemaking kit with everything you learned to begin making cheese at home! 
COST: $99 per person, includes lunch. Limited to 10 participants per date
DATES COMING SOON
Paella de Valencia: Join Chef and Captain Jacques for a Spanish feast where he will share how to make an authentic Paella de Valencia. At the ned of the class you will enjoy what we cooked and can purchase a paella kit.
COST: $99 per person, includes dinner afterwards. Limited to 15 participants per date, private bookings are also available.
DATES COMING SOON
Wine & Cheese Sunset Experience Join Chef, Sommelier, and Captain Jacques for unique sunset cruise and wine class. Sample some of his favorite vintages and learn about them. Enjoy a sunset cruise aboard La Vie en Bleu.
COST: $149 per person. Limited to 6 participants per date, private bookings are also available.
DATES COMING SOON
Please submit one registration at a time per person attending or call Captain Jacques at 650-575-9435 for questions or additional reservation options.

Simply put, I love the ocean and Florida. I also love sharing it with others and creating experiences that are unique and memorable. People who have experienced my charters all agree, they are unique and you will become a friend for life.
Florida and the Gulf Coast have so many unique nooks and crannies to explore. From mangroves to sand bar retreats, manatees, turtles, an abundance of fish, it truly is the most unique place in America.
My charters cater to all. All are welcome, and all are family.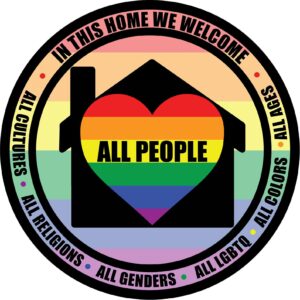 The rat race of the world we live in is insane. Take some time to live, breathe and slow down. Our charters are designed to help you relax, enjoy the sun, the ocean, the wind, the elements of life. We create memories and experiences!
It's a bit cliche, but this was my late mom's favorite saying. She taught it to me when I was young and I have lived it my entire life.
Welcome aboard, get ready to live, love and laugh…
With Frisco Ventures Charters you are family
Live the dream, welcome aboard and welcome to our family, we're glad you are here. Stay awhile and relax!