Proud Sponsor Bronze Level for 2022 Saint Petersburg Florida Pride Carnival
Thank you Austin, Gray and Daniel our Life in Blue "Crew" for helping us make St. Petersburg Pride 2022 a smashing success! Thank you to everyone who visited us and enered our contest for a free charter. We will be in touch with the winners early August! If you didn't win, we will still give you 50% off our published charter rates and a bottle of champagne! Contact us directly at [email protected] today!
We are delighted to be an official Bronze Level sponsor at the 2022 St. Petersburg Pride Parade & Festival. Look for our booth and enter to win a full day charter, a half day charter, or a $500 gift certificate valid towards any other charter we offer.
We will be giving away charters, gifts, food and more.
So stop by our booth or look for us in the parade. Come join us at the 2022 Pride Parade and Carnival in St. Petersburg Florida on Sunday, June 26, 2022!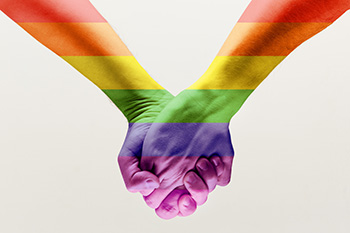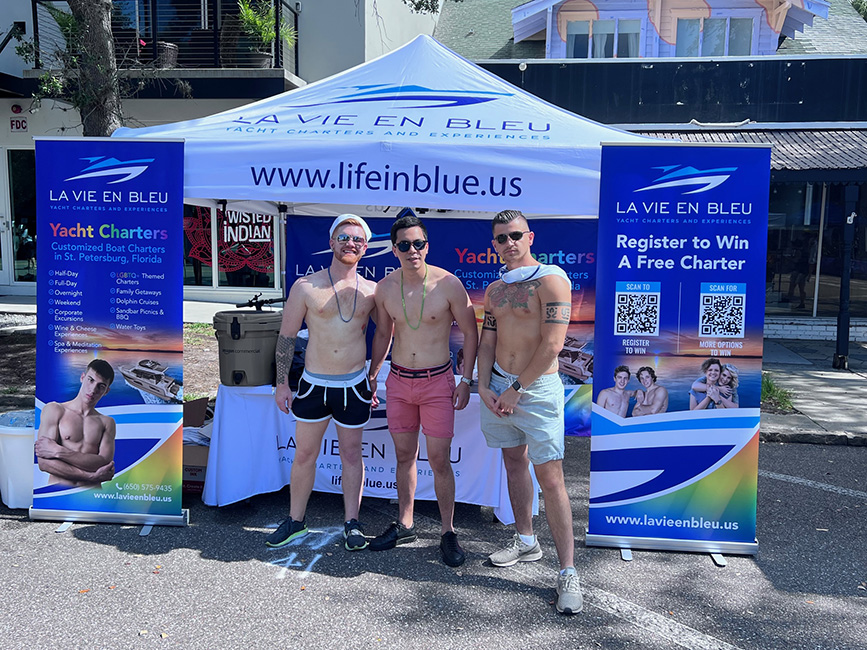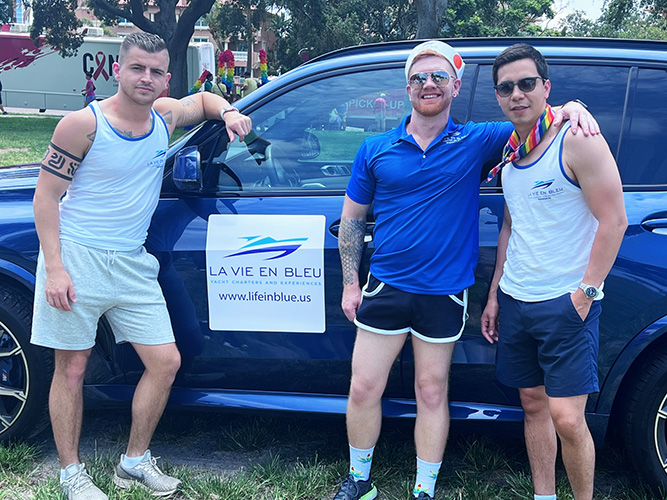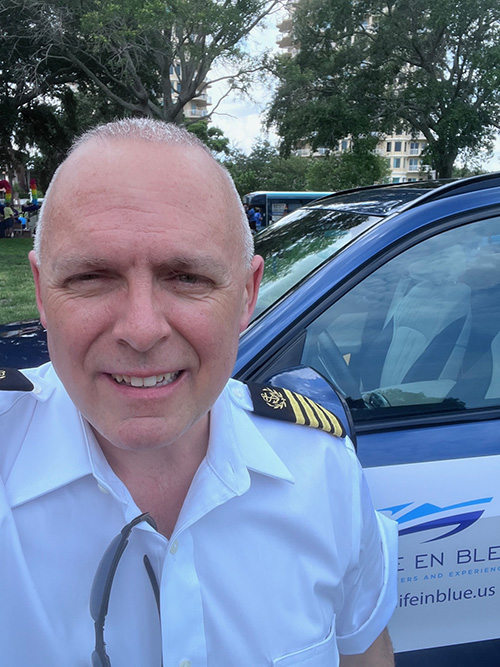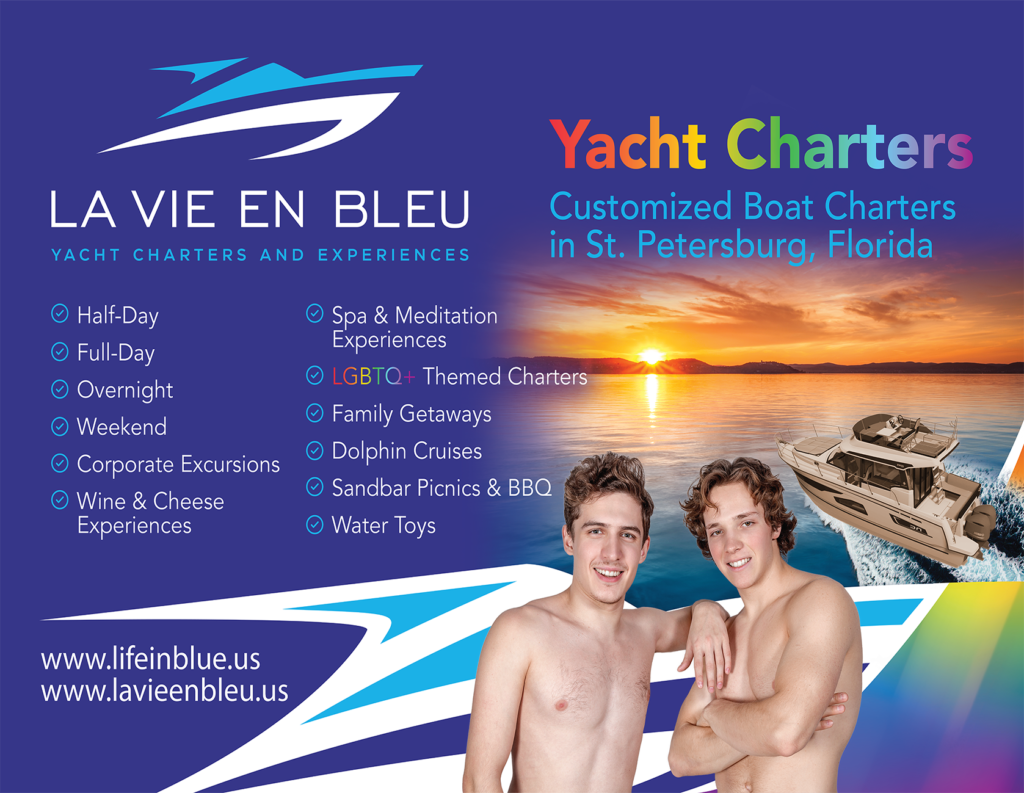 With Frisco Venture Charters you are family
Live the dream, welcome aboard and welcome to our family, we're glad you are here. Stay awhile and relax!